As summer approaches we have to adjust our raiment choices to the weather. If you are attempting to obtain a simple, yet elegant look for your clothes then preppy summer dresses are a fantastic option for maintaining this fashion choice. Summer dresses are typically seen as casual dresses made from lightweight breathable fabrics to help you feel comfortable in the heat. Melly M provides our customers with preppy summer dresses that can display a look of femininity that will keep the wearer more comfortable than another dress or a skirt and blouse combo.
Melly M offers preppy summer dresses that give our customers premier fabric choices and a feeling of satisfaction with your look. There's better nothing than feeling comfortable while maintaining a look you enjoy on a hot day. Perhaps you want the vibrant yet cool look of a Monaco Halter Dress in Blinky Royal or the classy and hip style of a Lyford Dress in Hayden Navy. The combination of comfort and style makes preppy summer dresses the go-to choice for women looking to feel good in their new summer wear.
Preppy summer dresses are a fashion style that seems to come back seasonally with the same amount of vigor and excitement surrounding it. Melly M has a wide variety of dress choices to select from so that you can find the styles that best accent your personality and fashion sense. Melly M has brought preppy women's clothes a breath of fresh air in terms of design styles while maintaining the classic elements that made this choice of vogue so popular for so long.
Melly M values the idea of looking your best. We inherently believe that if you feel good about the clothes you're wearing and your overall appearance then you will feel good about other aspects of your day. We believe that dressing up shouldn't be reserved for just an occasion. Our team at Melly M are big proponents of dressing in something that makes you feel good for that reason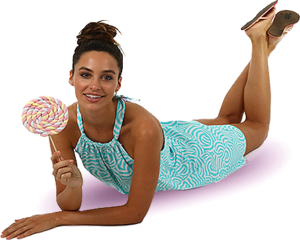 alone; it makes you feel good! Fashion is a form of self-expression that we all take a part in, what are you saying with your outfit? Enjoy your preppy summer dresses by Melly M during your day to day or break a new one in while enjoying:
Cruise vacations

Beach days

Resort stays

Country Clubs

Garden Parties

Book Clubs

Family Gatherings

Golf Course
You will feel great about packing your preppy sundress along with the rest of your cute preppy summer outfits for any of the mentioned escapades. Melly M has the preppy summer dresses you've been looking for. Our selection of summer wear will leave you looking as elegant as you've come to expect from the Melly M fashion line while also keeping you cool and comfortable for the heat of the summer months. We are revered in our industry for our constant efforts to bring nonpareil attire and top-notch customer service to our clientele. Refer to our sizing chart to get the perfect fit of preppy summer dresses for you. Contact us with any questions you may need addressed and join the Melly M family today.
Preppy Summer Dresses